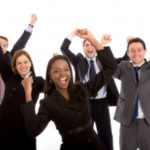 The single most expensive and precious asset in your organization is your people.  Employee Relations is a key component to business success.
At Walter Canyon Consulting we recommend strategies that promote a high-performing workforce, identifies and closes skill gaps, and implements and maintains programs to attract, acquire, develop, promote, and retain quality and diverse talent to meet current and future business needs. We become part of the human resources team and focus on making the company a better place for employees. We help you  build positive relationships with employees, to improve employee satisfaction and improve employee retention and productivity. We assist with  or help exit interviews that can improve the company for other workers.
We provide details about how human capital strategies are being implemented in support of business strategic goals.
We provide tools that:
(1) Plan for and manage current and future workforce needs;
(2) Design, develop, and implement proven strategies and techniques and practices to attract, hire, develop, and retain talent; and
(3) Make progress toward closing any knowledge, skill, and competency gaps throughout your organization.
Our goal is to assist you to create a workplace that is engaging and motivating, where candidates are eager to become a member of the organization's team and where employees want to stay, grow and contribute their knowledge, experience and expertise.