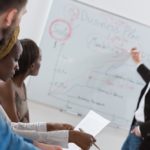 At Walter Canyon Consulting our team is adaptable to the size, complexity and needs of any organization. We partner with you to assist with the administration of all benefits and retirement programs, including medical, dental, vision, life insurance, short- and long-term disability, and 401(k) plans. We will analyze your current organizational design step-by-step identifying dysfunctional aspects of work flow, procedures, structures and systems.
The Walter Canyon team can:
Ensure the accuracy of all benefits enrollments in the HRIS to provide vendors with accurate eligibility information.

Assist with new-hire orientations.

Perform quality checks of benefits-related data.

Assist employees regarding benefits claim issues and plan changes.

Distribute all benefits enrollment materials and determines eligibility.

Enroll employees with carriers and process life status changes.

Respond to benefits inquiries from managers and employees on plan provisions, benefits enrollments, status changes and other general inquiries.

Process and administers all leave-of-absence requests and disability paperwork: medical, personal, disability and FMLA.

Effectively interprets FMLA and ADA implications as they relate to leaves of absences/disabilities.

Responds to 401(k) inquiries from managers and employees relating to enrollments, plan changes and contribution amounts. Manages the annual catch-up contribution enrollment.

Assist with the open enrollment process.

Administer the tuition reimbursement program.

Provide necessary reports for allocation/billing charges.